Classes in both Spiderbands® and Spider FlyZone studios torch calories, increase metabolic function, strengthen and tone muscles, and improve brain, lung, and heart function in a way that is not existent outside the Spider universe. Scroll down, and take a look…
Spiderbands
®
Centered around suspension and aerial concepts, Spiderbands® is a fast-paced total body cardio resistance workout that leverages gravity and your own body weight, to integrate the various systems of the body in an effective and innovative way! Anchored at different points, and working on various planes, our Spider apparatus offers resistance with assistance, allowing you to perform challenging moves that you may otherwise be unable to execute. Whatever your fitness passion (kickboxing, rebounding, etc), there is an analogous Spider class for you.
Signature SPIDERBANDS
®
Nothing but Spiderbands®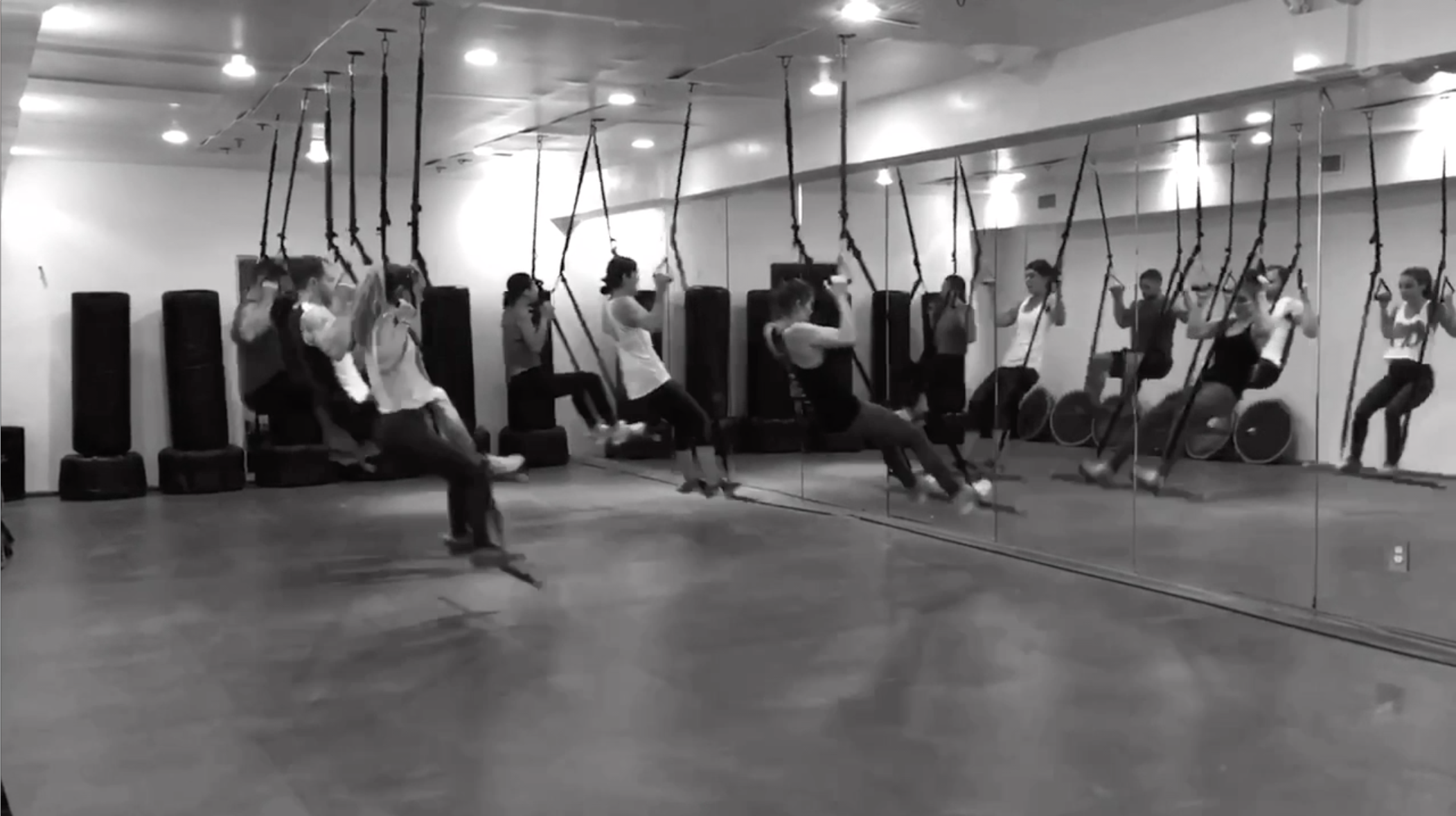 Our signature Spider class is a single focus class where you work with just the Spiderbands® alone, enabling you to push harder and uncovering strength you never knew you had. Here is your opportunity to really experience the magic and science behind Spiderbands®.
SPIDERDOME
®
Spiderbands® + Dome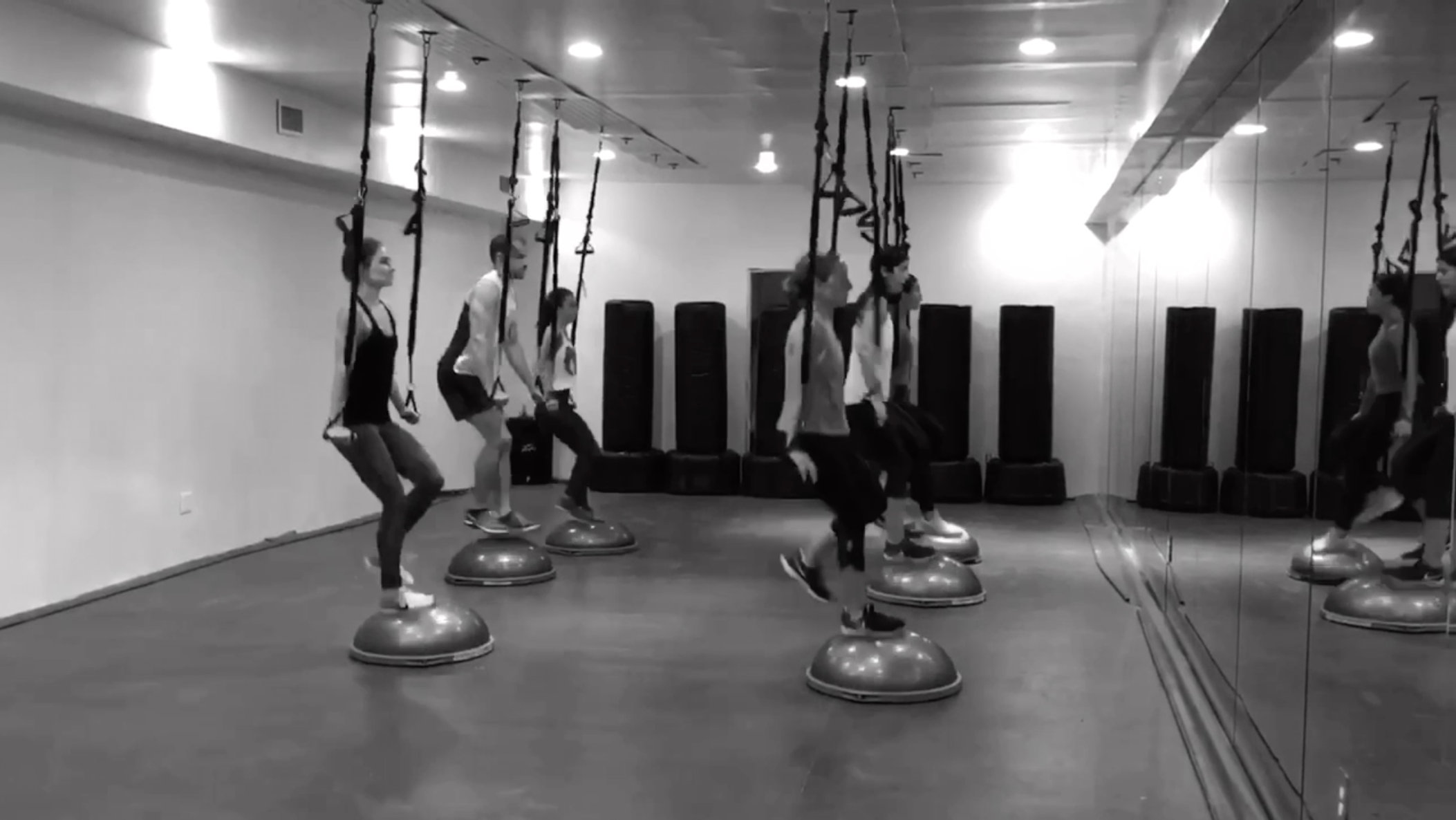 This class combines the dynamic, reactive surface of the bosu with the weight bearing resistance of Spiderbands®. Utilizing all sides of the bosu, our choreography jumps between aerobic and anaerobic power movements to optimize performance. If Spiders had abs, this class would be why.
SPIDER JUMPSTRIKE
®
Spiderbands®+Boxing + Kickboxing + Mini Tramp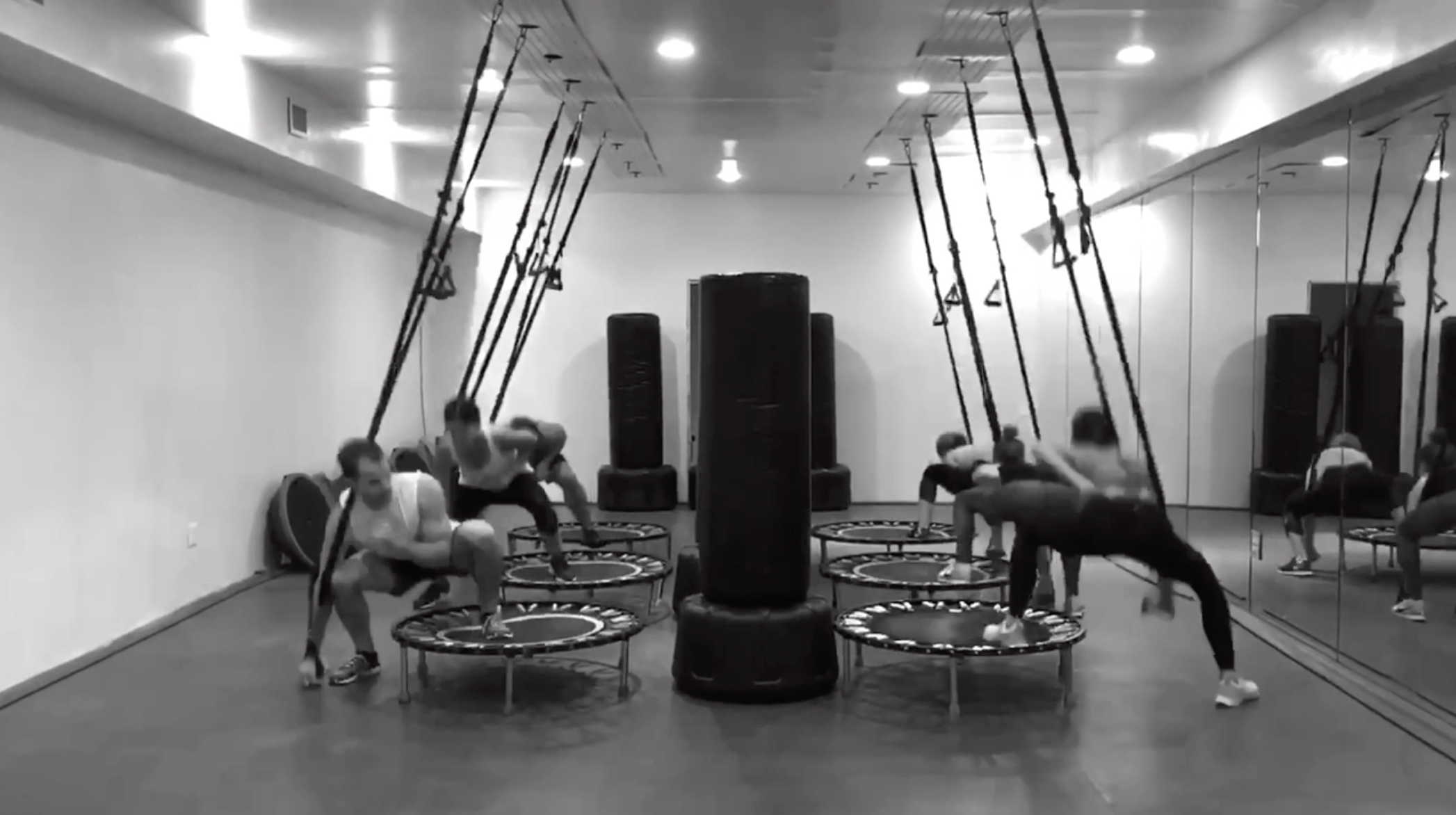 This class throws rebounding into the mix to offer high intensity with minimal impact (to your joints and other precious body parts) plus the benefit of draining fat through the lymphatic system as you counteract the g-force by bouncing downward on the beat.
SPIDER CIRCUIT
®
Spiderbands® + Circuit Training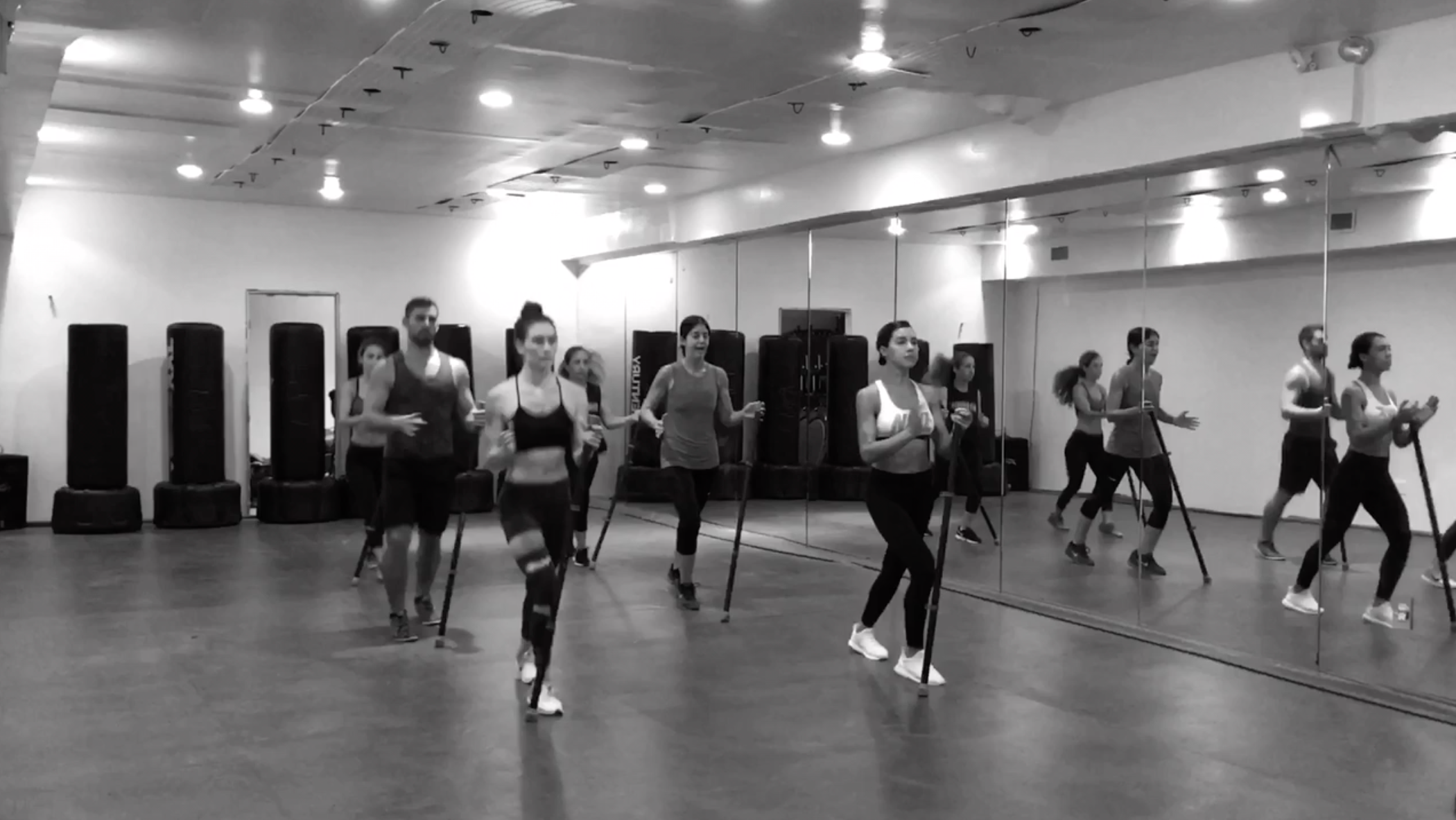 This class drops all choreography and replaces it with a straight forward circuit workout. Burpees, jacks, squats, and all the staples, with a Spider twist. Think airborne bicycles, floating planks, and suspended tuck jumps- the most innovative and result yielding circuit class.
SPIDERKIX
®
Spiderbands® + Kickboxing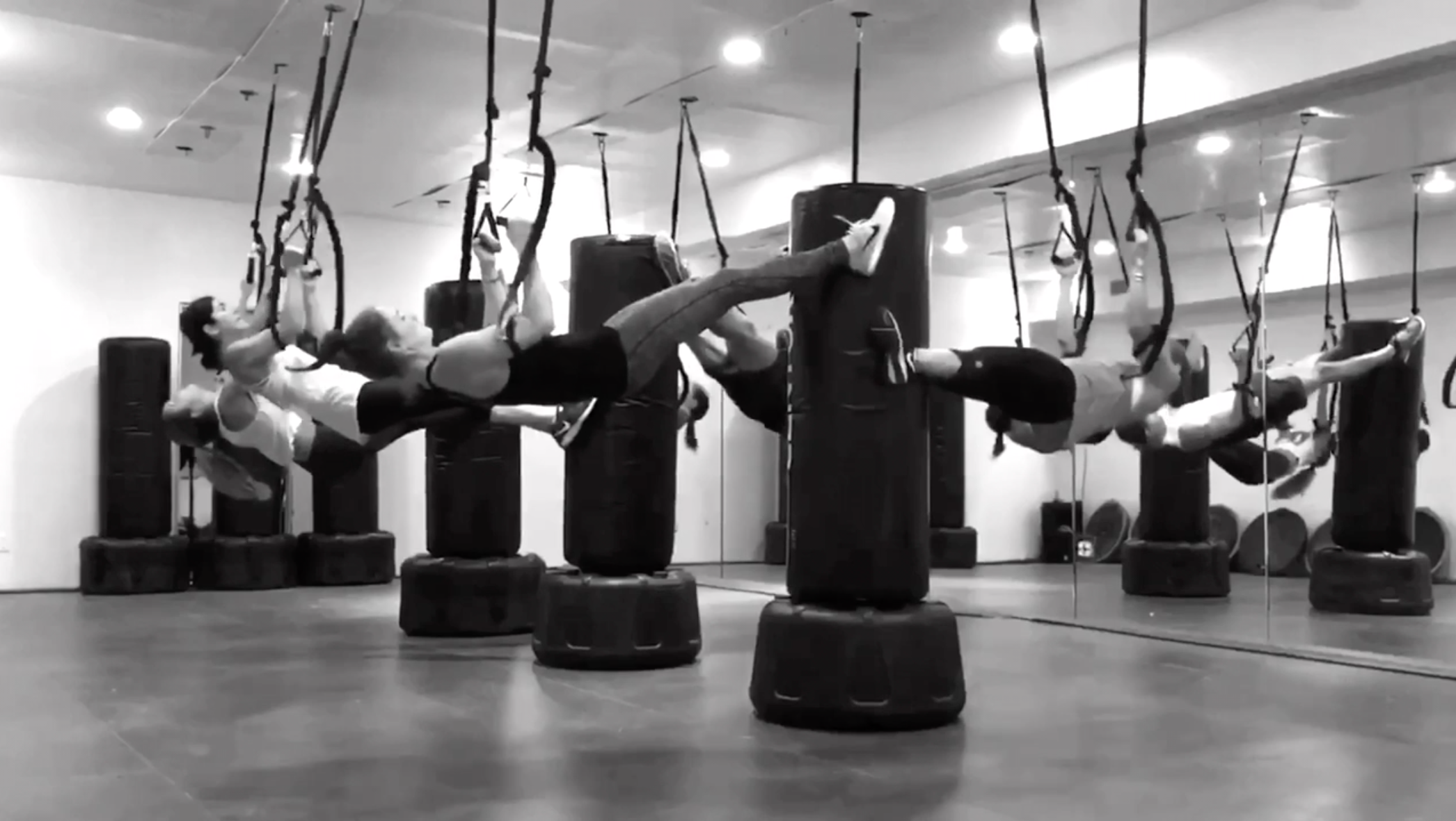 Aerial concepts and inversions engage muscles ignored by traditional kickboxing classes. Unlike Spider Jumpstrike, this class is "gloves off". Spiderbands® has your top half covered, as you scale the heavy bags like a Spider, and engage your upper region to literally climb new heights!
SPIDER FLYZONE
FlyZone is where you build the skills utilized at a more rapid speed in Spiderbands®. The pace is slower, allowing you to focus on mastering individual moves, perfecting techniques, and developing an acrobatic foundation. FlyZone classes offer the option of working both with or without a partner, giving you the additional variable of adapting and learning from others, in order to further enhance your own athletic development.
ATHLETIC FLY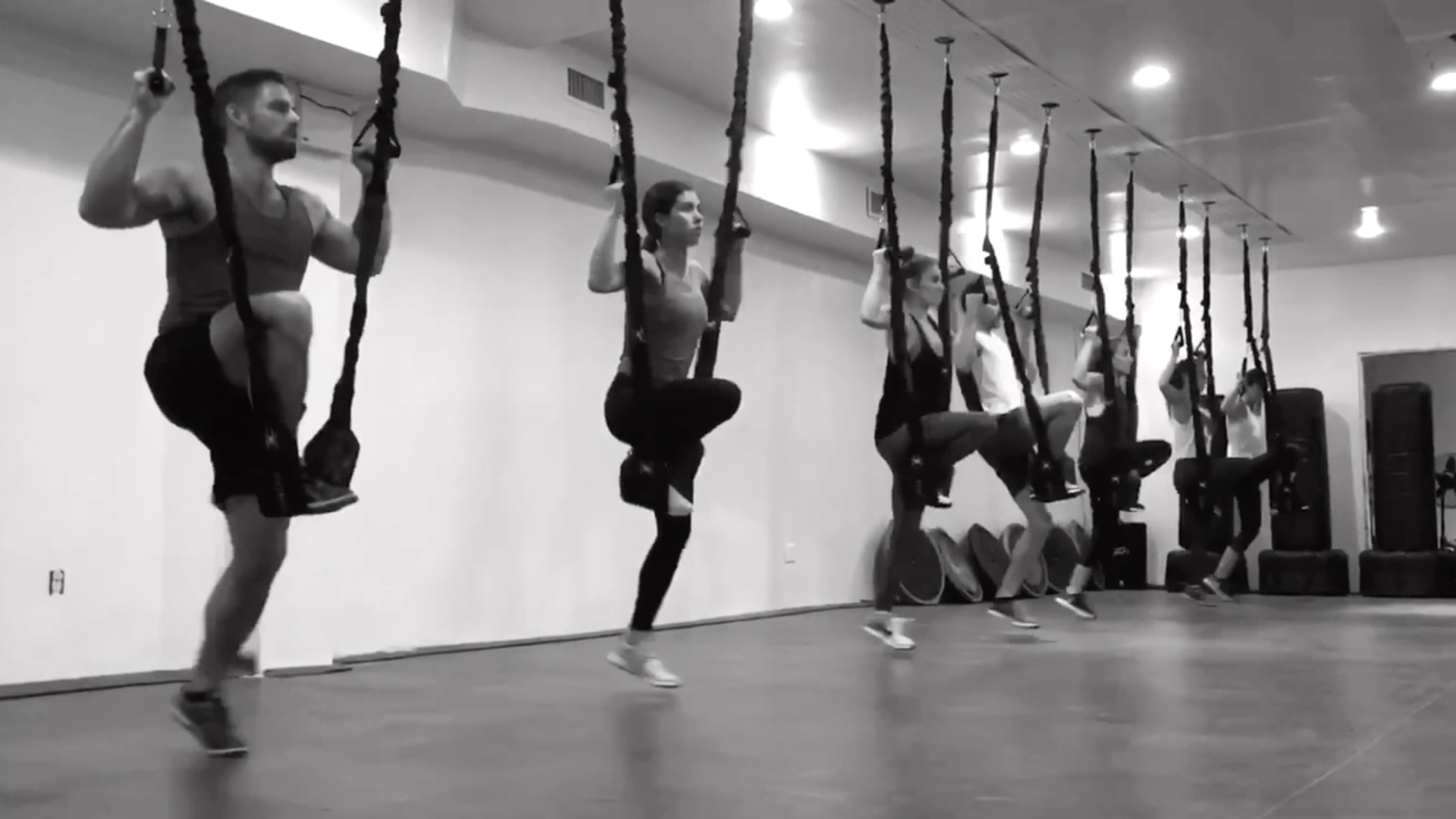 Finally, a class where athletes and hand-standers (yes we added a new word to the English language) unite in an unprecedented athletic acro class, where you'll utilize basic acrobatic foundations, to build high-intensity cardio combinations, as you jump, flip, and most importantly FLY! Think of this as the only acro class where your heart will be pumping, you'll lose that fear-factor, and the puddle you leave behind will not be for the faint of heart.
PARTNER FLY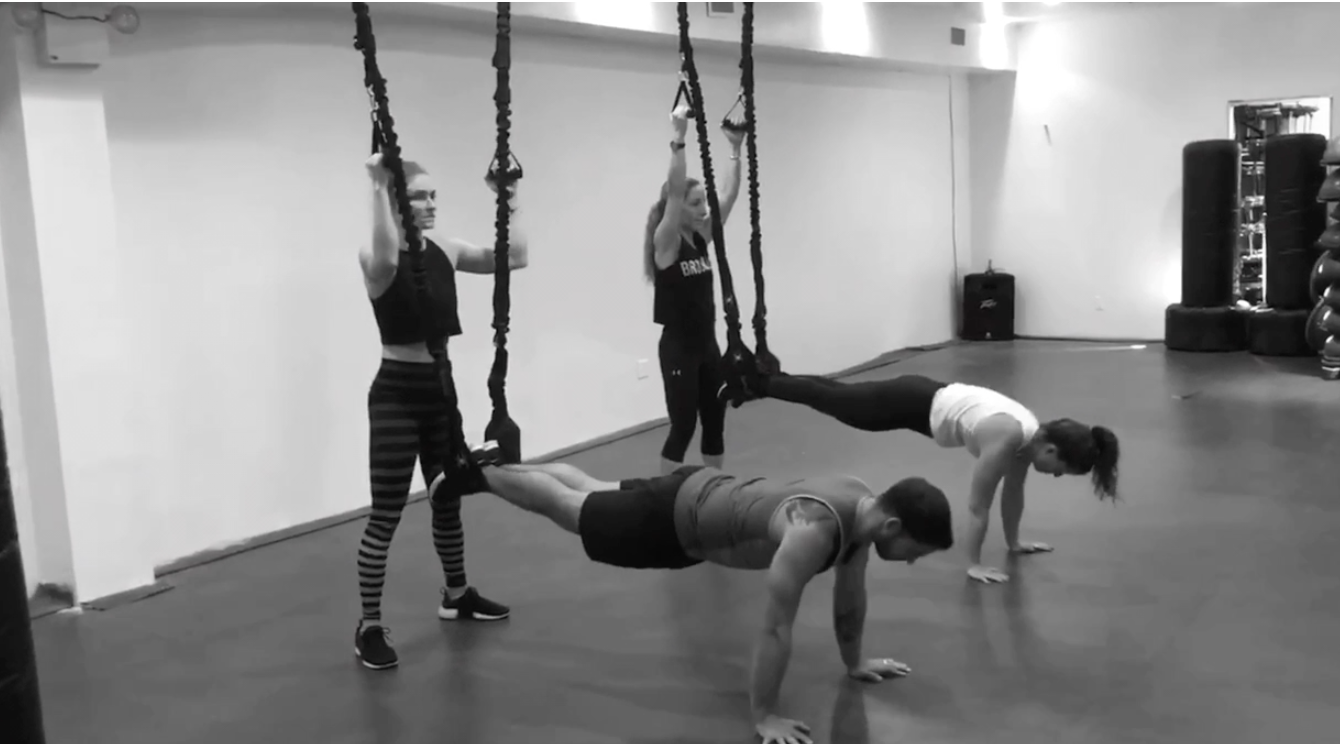 If you took partner washing machines (a staple in acroyoga), ditched the yoga, added in the Spider Fly apparatus, and pressed "fast forward", you'd be left with an unbelievable sweat sesh, that challenges your balance, stability, endurance, stamina, and strength! The sequential choreographed routines change consistently with each class to keep your metabolism revved up, and endorphins pumping, as you feed off your partner's energy to build and enhance your own!